Samantha Boutavan-Back NMLS ID #399306
sback@amerisave.com
Mobile (408) 887-5030
Fax: (404) 424-0917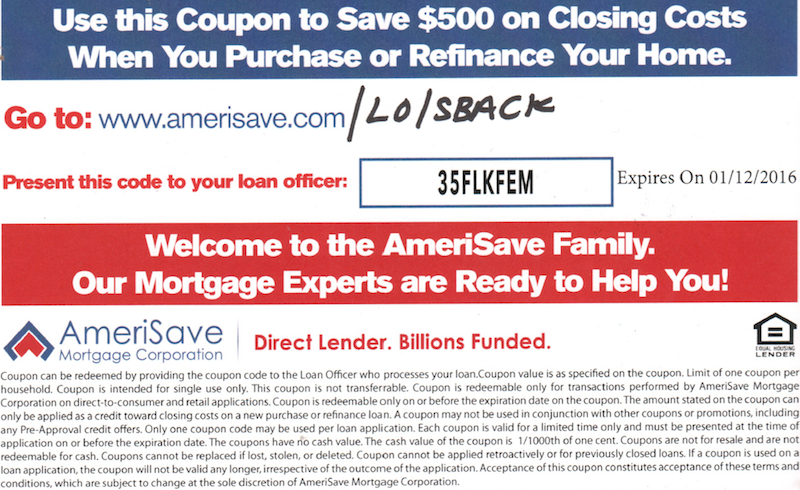 10/15/2015 by Catalina G.
fast and informative.


10/01/2015 by Kristin W.
I like how everything can be completed online, and it is easy to upload documents and view your loan status in the customer portal. In addition, everyone I worked with at Amerisave was very friendly and responsive.


08/27/2015 by Jamie S.
I have loved my loan office Sam Back she is so organized and so responsive.


08/18/2015 by Kristin W.
I like that the interest rate lock and approval processes (required documentation, timelines, etc.) are clear, my loan officer is very responsive, and the online portal makes it easy to upload documents and check the status of my loan.


07/30/2015 by Jomo S.
Samantha Back was exceptional throughout the process. She responds to every request w/speed & professionalism. Is patient & extremely knowledgable. I would not have survived this process without her. Amerisave's fees & rates are so much more competitive than the majority of lenders. It was a pleasure all around.


06/22/2015 by Yongqin D.
It is a pleasant experience working with Candace, she is very responsive, helpful person and I have so much good thing to say about her.


02/15/2015 by Rita and Anthony M.
Easy process and good staff.


10/16/2014 by Carlos N. and Maria C.
How quick the loan process was set and how easy is to interact with the web page


08/05/2014 by Evan M. and Corrina R.
the loan closed and the rate was good


07/22/2014 by Rita and Anthony M.
Walisa is very professional and facilitated our loan with great service.


07/14/2014 by Rita and Anthony M.
Samantha Back is very diligent and very smart with the process and using IT to facilitate getting documents through without further hold-up.


02/26/2014 by Kristina B.
Great customer service! Samantha Back and Maya Powell always kept me up to date about loan status. Quick closing.


11/08/2013 by Cheryl C.
There are many milestones necessary to complete obtaining a loan for a residence these days. It would be a daunting process if not for the excellent customer support received from everyone at Amerisave. Each step was anticipated by my loan specialist and the results were a seamless transition. Never did I wonder what was next in the process or how we would handle the transition because my loan specialist was ahead of every step. The communication skills of the Amerisave team when reaching out to team members outside of the Amerisave group were outstanding. This is my second time obtaining a home loan with Amerisave. There was no hesitation on my part deciding to return to Amerisave. I will continue to recommend Amerisave to anyone looking for a residential loan.


06/19/2013 by Arun J.
You made my life easier with knowledgeable and helping people ... i was looking for great / lowest rate but i received much much more than that ... would recommend everyone to at least speak to one of your associate for their mortgage needs ... fantastic job and keep up the great work!!!


06/13/2013 by Arun J.
Everything and everyone ... You have pit together a fantastic team who are always there for any info ... The best experience I have ever had so far with any kind of loan ... keep it up the great service!!!


05/18/2013 by Ira W. and Robert H.
Sam has been amazing! She answers all of our questions and anticipates the next ones. She's worked with us to get the best possible terms for our situation and I'd recommend her to anyone! The underwriters were proactive too; all in all this has been the easiest, best refinance experience I can imagine. Thanks!


04/01/2013 by Ray and Rosalie T.
I like the on line aspect of it. I can just submit all the docs online and communications is also electronically which is instant and very accessible.


03/13/2013 by Linda and August L.
Alison Pisani, our loan processor, was a dream to work with. She was totally knowledgable and helpful in getting me through all the paperwork; even going to bat for me with the underwriters. I think she is extremely competent at her job and made this refinance so much easier. And Samantha Back, who initiated the loan for us was simply the BEST! Again, she was totally knowledgable and competent in this whole process, and went out of her way to help us refinance two homes. I have recommended her services to anyone I know who wants to refinance. She is a dream. Our sincere THANK YOU to both these wonderful ladies at Amerisave.


02/24/2013 by Linda and August L.
The services of loan originator,Samantha Back, and processor, Allison Pisani, have been EXCEPTIONAL. They have been most helpful in assisting me through all phases of my refinance of two homes. Jumping through the hoops that the underwriters require has been tedious at best, however. I have already recommended Amerisave to other friends looking to refinance.


02/04/2013 by Linda and August L.
Samantha Back has been completely accessible, competent and informative every step of the way. This has been one of the easiest refinance loans I have ever done. Amerisave is the gold standard!